As everyone knows, this is Golden Gate Bridge in San Francisco. If you haven't been to Baker Beach before I recommend doing so. It's a nice calm place, at least in winter time, and you get a lovely low view of the bridge.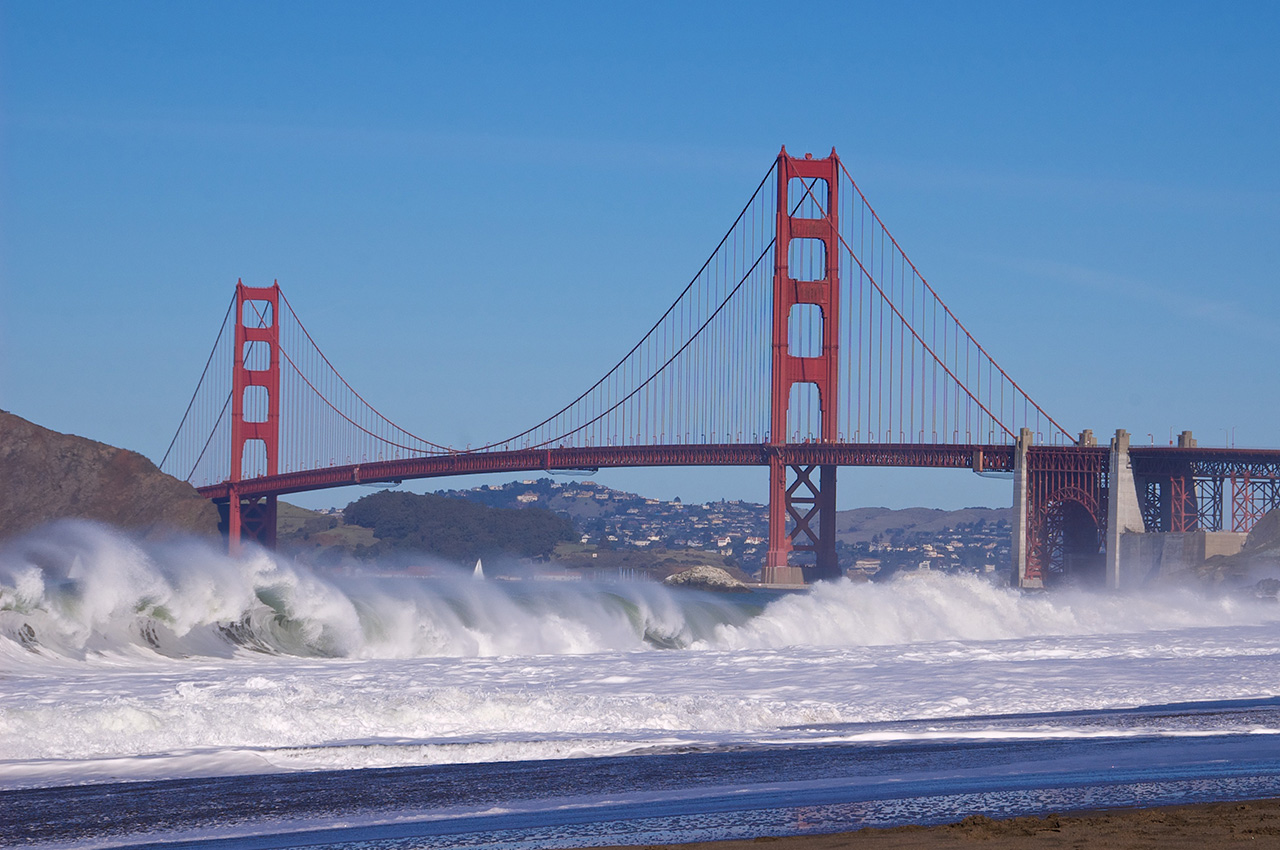 The photo was shot with a Nikon D70 and a Nikkor VR 18-200 lens back in January 2008 when we visited for Macworld. It was the first year after iPhone was introduced and we came to have meetings and conduct a small education event about stop-motion animation using iStopMotion at the Zeum. The place is now called Children's Creativity Museum, a wonderful interactive arts and film museum for kids of all ages directly at the corner opposite to Moscone West.
The original photo I took is arguably a bit boring, mostly due to a lack of clear focus. Unfortunately I had not put more thought into the shot and used f/13 at about 120mm, so most of the scene is somewhat sharp. However, the wave in the front makes a quite nice theme and thanks to TiltShift I was able to put some additional focus on the wave and blur the bridge for an unusual touch. For additional drama I applied a rather strong vignette of 0.5.