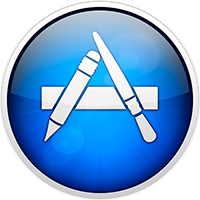 After a very long wait, TiltShift 1.3 is finally available! Check out the previous post to learn more. Open the App Store app on your Mac and click on "Updates" to update to the latest version.
Here's what's new in this version:
Fullscreen View. Use View > Enter Fullscreen or the fullscreen widget (⤢) common to many (Mountain) Lion apps to entirely focus on your photo and use as much screen space as possible for that task.
Visual refresh, chapter I. TiltShift now overall wastes less screen space, most prominently on the bottom of the window and looks a lot cleaner and nicer.
Important bug fixes related to Close and Save As. TiltShift should no longer break under any circumstances.
More small fixes. As usual, a few minor things here and there.
What would you like to see next? Use the contact menu above to tell me! If you experience problems, please also contact me before writing a negative review on the App Store.
One more thing: a few users run into a problem where the processed photo looks distorted or otherwise not as expected. The preview inside TiltShift is just fine. This seems to be related to a problem with the graphics processor on the Mac and I haven't yet found a pattern that would allow me to prevent that situation. If you run into that issue, please open TiltShift Preferences (TiltShift > Preferences…) and turn on the option "Enable Software Renderer" at the bottom. If that doesn't help, please get in touch!