Featured on the Mac App Store
This week, TiltShift is featured in the New & Noteworthy section on the front page of the Mac App Store. This is awesome news, obviously for me, but also for new users as it exposes TiltShift to new audiences that I haven't been able to reach so far. A big thank you to the folks at Apple for recognizing the work and love I put into the product!
I am also thrilled to be in the company of my good friends of Ulysses fame. If you ever do any writing, I strongly suggest you check out this brilliant app! Marcus, Max and team have put so much thought and effort into this third iteration of their flagship product. Also check out Ulysses if you just want to experience a state-of-the-art Mac app. Last but not least they're very fine folks, you want to support that sort of developers.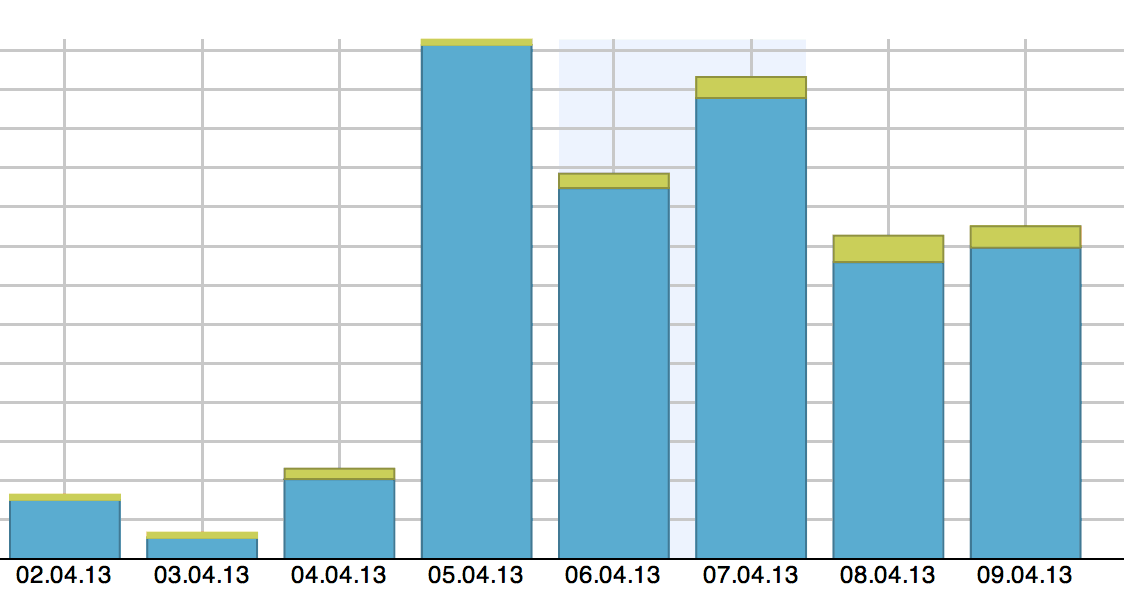 Finally, I wanted to reassure that being featured is a great thing for sales, even if it's 'just' in the icon grid. This is especially true if you haven't invested in any real marketing activities. In the revenue chart of the last week you can clearly spot the App Store page update on Friday. I wish it would continue like that, would surely make the decision to invest in marketing a lot easier…